Do you have a Uniden device like the SDS100 and wonder what those three horizontal white lines above the 1, 2, and 3 numbered pads are for? How about the BCD436HP with those three odd buttons underneath the numbered pad?
The location of these buttons correspond to the what they are on the screen: the left horizontal white line is for System; the middle is for Department, and the right one is for Channel.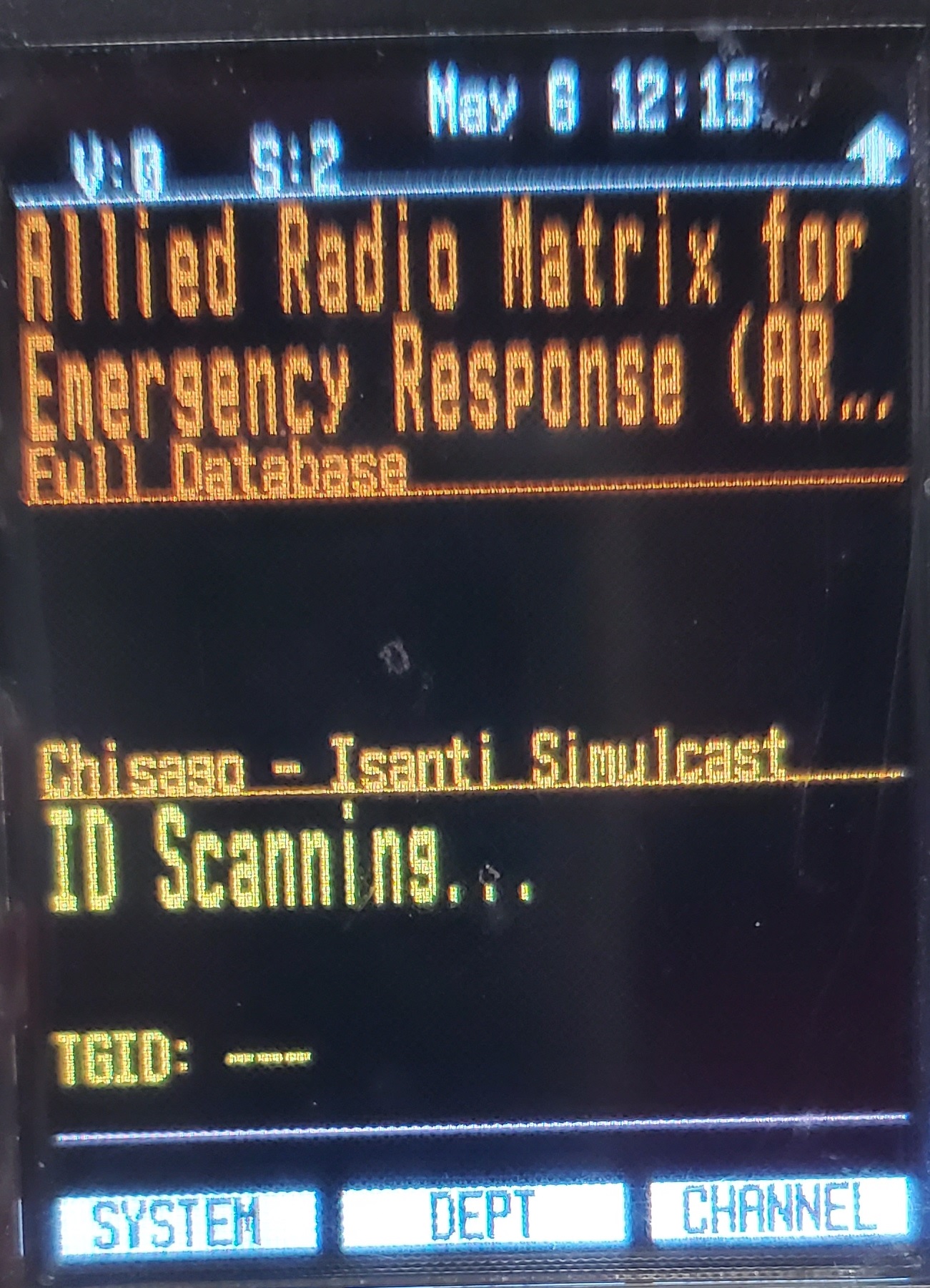 NOTE: The BCD436HP and BCD536HP have the words on the buttons to tell what they are for; whereas the SDS100 and SDS200 will be located underneath the screen relating to the function.
They each have a function when it comes to scanning for what you want. If you want to cycle through the statewide systems, then you will have to press the button that corresponds to System (the white horizontal line button on the left). After the System part is highlighted, you can turn the volume knob to scroll them. Press that same button again to lock onto your system of interest.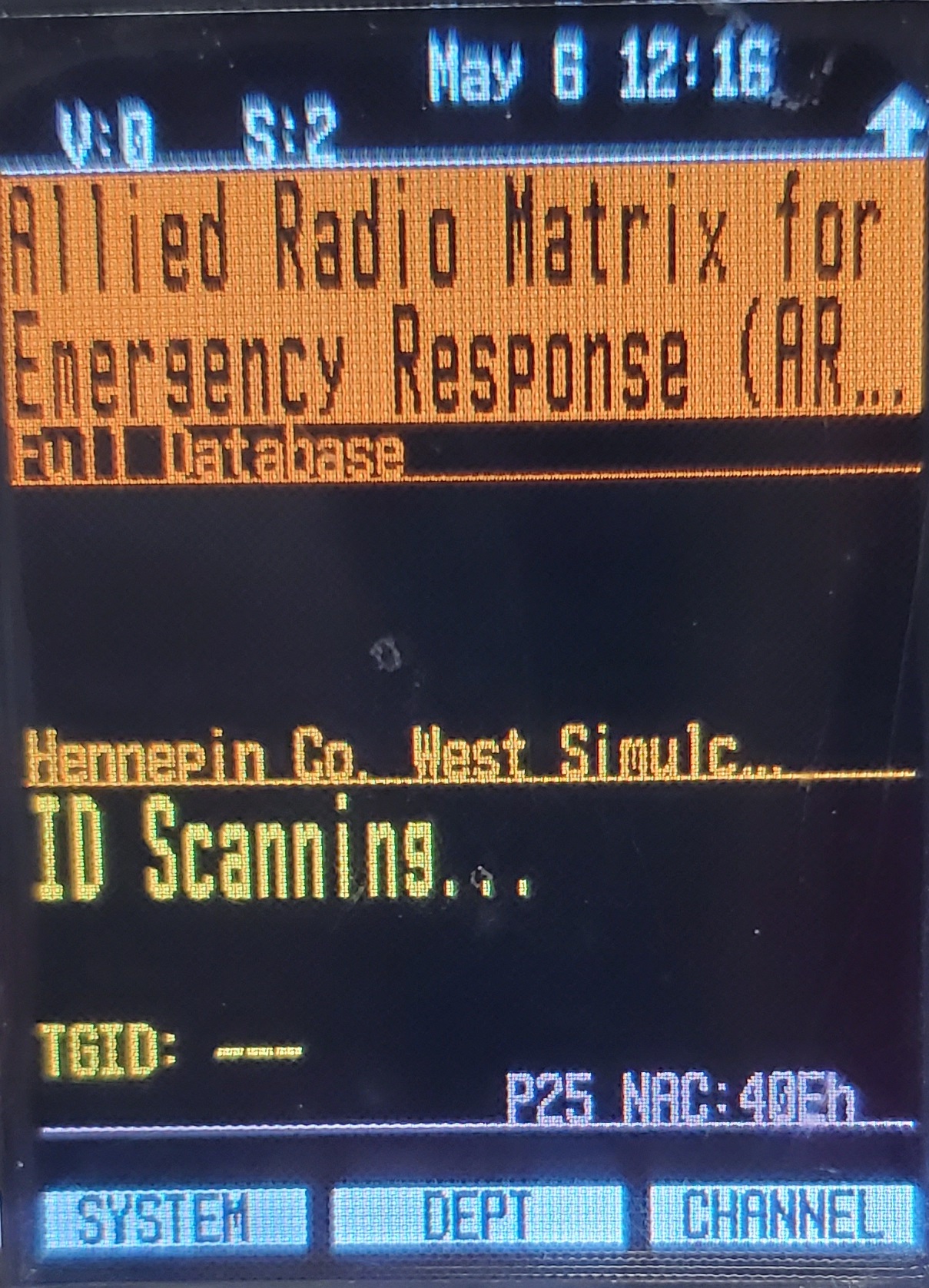 Next up, what is the department? From what I have experienced, the Department has no relation to any specific police or fire department; however, they relate to systems that counties use.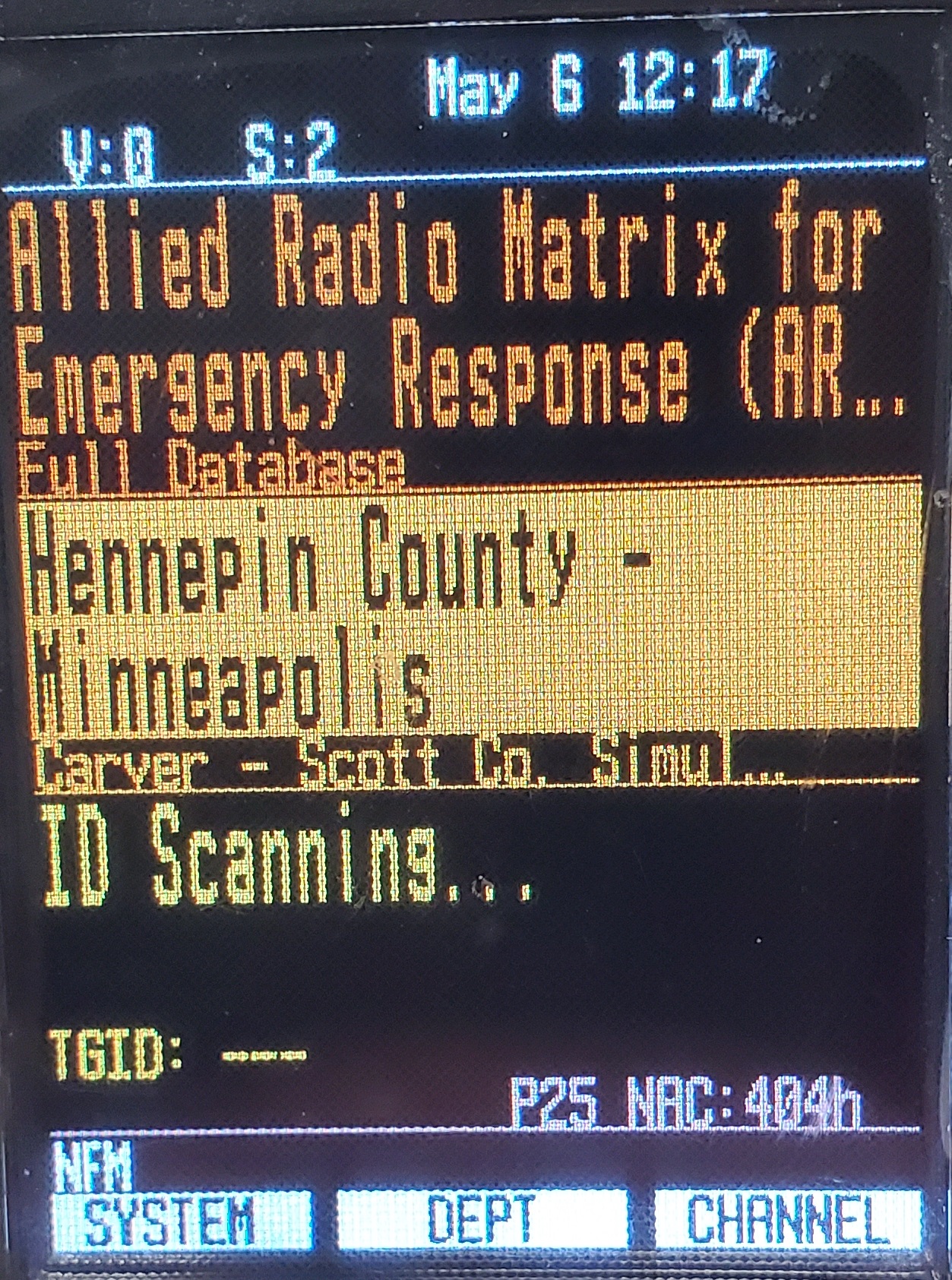 As you can see from above, I have scrolled and locked onto the Hennepin County - Minneapolis talk group of the Minnesota statewide system called, ARMER. Now, my scanner will monitor the frequencies of this talk group. Information like below can be found on Radio Reference.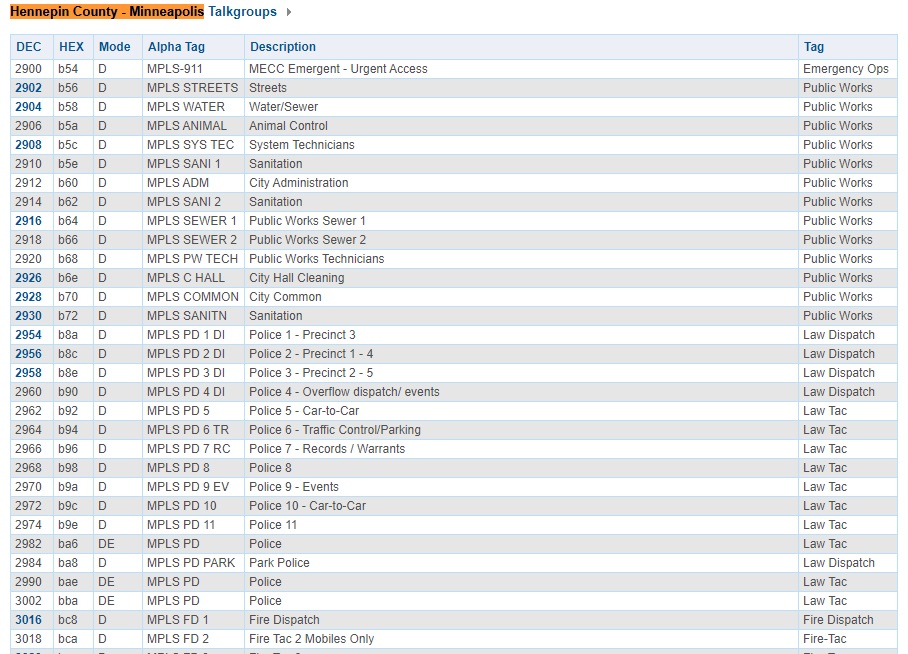 Last of all, the button to the right is for Channel; which relates to frequencies. As you can see from below, I scrolled through a lot of frequencies to get to a fire department in Hubbard County of Minnesota.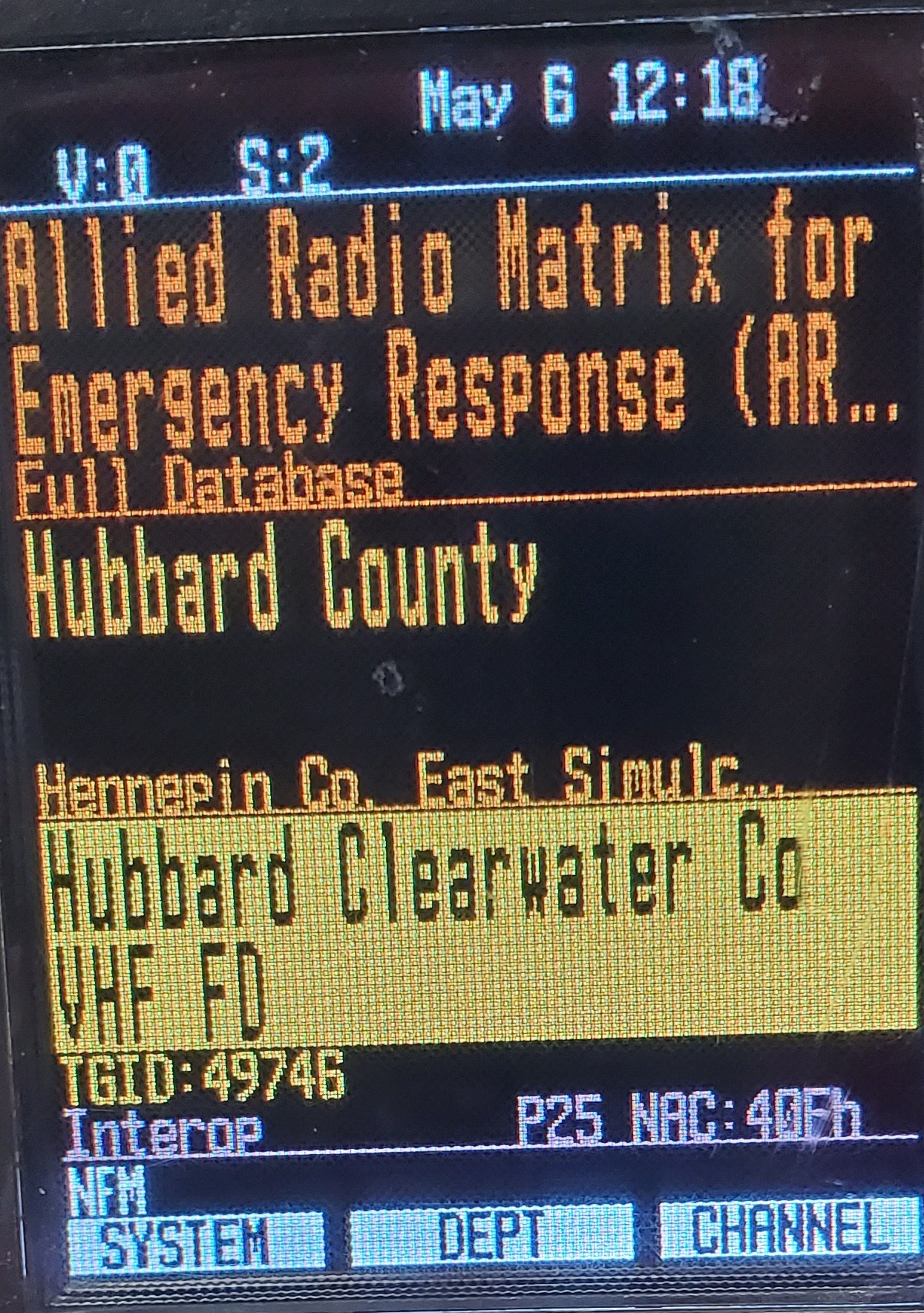 Oh wait a minute, that is not all; it does not just end there because you can do combinations of the three! An example below is when I lock onto both Department and Channel, so I can scroll through the frequencies of just one county. I scrolled back to Hennepin County, pressed the Channel button to lock onto frequencies of the Hennepin County - Minneapolis talk group in order to lock onto a car-to-car police frequency.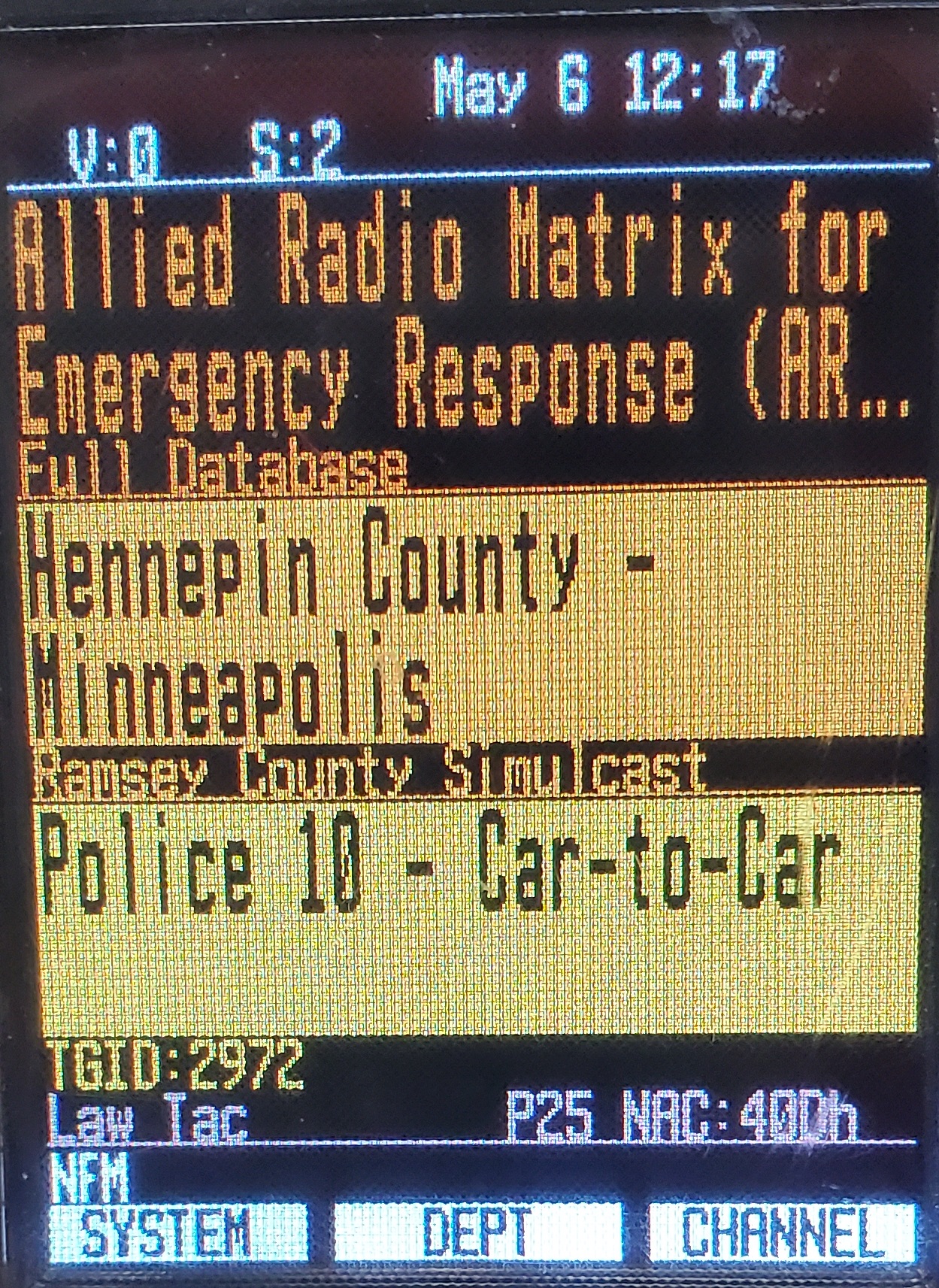 You now know what those three things correlate to: left is for statewide systems, middle is for county systems, and the right is for frequencies.
If you do not want to look at a chart of frequencies and just want the device to start scanning right away; we would recommend programming services from us here!